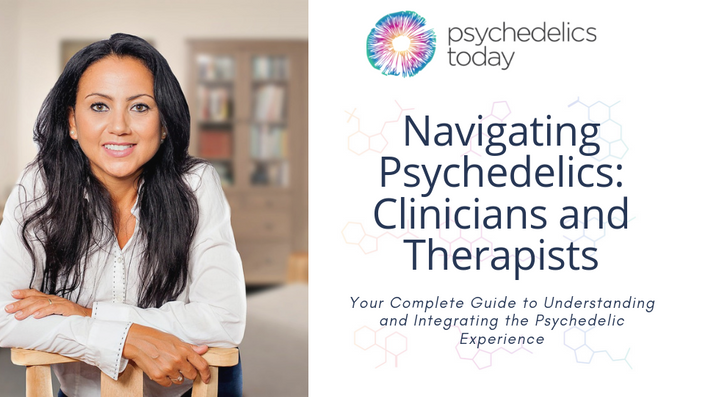 Navigating Psychedelics: For Clinicians and Therapists
Everything a mental health professional needs to know about psychedelics and psychedelic integration

If you have landed on this page, it is safe to assume that you have an interest or curiosity about the potential benefit of psychedelic substances. We understand that there has been a lot of media buzz lately about the therapeutic effects of these substances and that people, like yourself, are becoming more interested in the topic. It is an exciting time to become interested in this topic considering the potential that these substances and medicines have for personal and spiritual development.
Since the release of Michael Pollan's book, How to Change Your Mind: What the New Science of Psychedelics Teaches Us About Consciousness, Dying, Addiction, Depression, and Transcendence, many people have been reaching out to us at Psychedelics Today with the question, "How do I get started? How do I get more information about psychedelics and the experience? How do I become more involved in this work as a therapist?"
We also get a lot of questions like, "I just had my first psychedelic experience and I do not know what to do now. Can you help?"
Whether you're just getting started on your psychedelic education journey or if you have experiences with psychedelics, our Navigating Psychedelics course will help to answer some of these questions and more!
This is your complete guide for understanding and integrating the psychedelic experience.
This special edition of Navigating Psychedelic is dedicated towards educating therapists and clinicians. By enrolling in this course you will receive full access to our main Navigating Psychedelics: Lessons on Self-Care & Integration course plus access to various master classes oriented specifically for therapists and clinicians.
If you have been wondering how you can incorporate psychedelic knowledge and education into your practice or even learn how to get started in the field of psychedelic psychotherapy, this course is for you!
If you wish to learn more about the main course, click the course below.
Psychedelics have been making headlines in mainstream media and more people are becoming interested in the potential therapeutic benefits of these substances. There is a good chance that your clients may be developing an interest in wanting to work or already have worked with these substances. How does one support or work with clients who are bringing their psychedelic experiences into the therapy room? What do you need to know about doing integration work with clients? These questions and more will be explored throughout the course!

This live online course will provide a transpersonal theoretical framework for understanding the psychedelic experience and also explore integration techniques and practices. There will be five (5) virtual classroom meetings where students will have an opportunity to connect with each other, ask questions, and engage with the course presenters. Students will also get full and lifetime access to our online course, Navigating Psychedelics: Lessons on Self-Care & Integration and a bonus course for therapists and clinicians, which comes with masterclasses that include ethics of providing integration therapy, challenges and successes of providing integration therapy, and more.
Fall 5-Week Online Live Course
Course Outline
The curriculum is subject to change depending on group interests.

Week 1: Thursday, November 7th - Introduction Week: Group introductions and intention setting for the course. We will explore each other's interests.

Week 2: November 21st - Preparation & Safety: Harm Reduction for clients

Week 3: December 5th - The Psychedelic Experience: Dr. Stanislav Grof's theoretical framework

Week 4: December 12th – Psychedelic Integration with Clients - Case Reports and Challenges
Week 5: December 19th - Beyond Integration – Exploring what it means to go beyond Integration

*Online Virtual Meetings: November 7, 21 and December 5, 12, and 19
Time: 7:00pm - 8:30pm EST
Courses Included with Purchase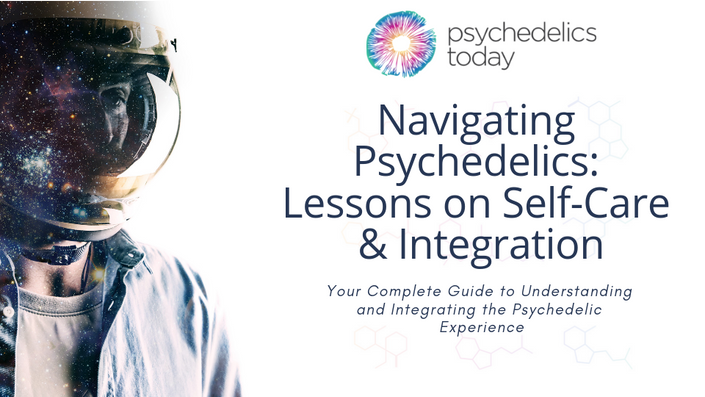 Navigating Psychedelics: Lessons on Self-Care & Integration
Your Complete Guide to Understanding and Integrating the Psychedelic Experience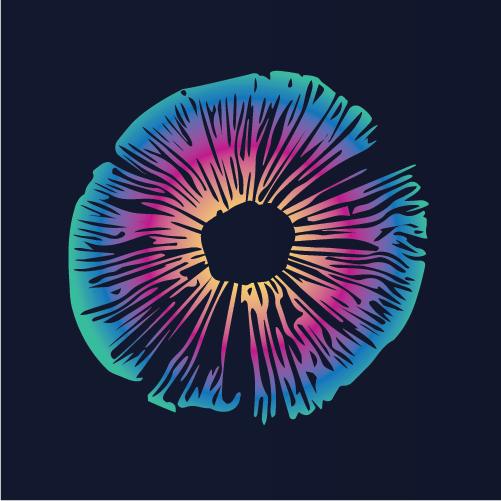 Original Price: $127
A quick overview of the Navigating Psychedelics: Lessons on Self-Care & Integration course curriculum:
Harm reduction & safety tips
Festival safety
Working with difficult experiences & bad trips
What is hallucinogen persisting perception disorder (HHPD)
How to talk about your experience
How to work with an ego death experience
Stanislav Grof's transpersonal framework
Managing prolonged anxiety, depersonalization and derealization effects
How to integrate your psychedelic experience
Natural ways to induce a psychedelic state
Tips and advice on microdosing
And much more!
Course Curriculum
Week 1: Introduction To Psychedelics
In this course, you will learn the etymology of the word "psychedelic" and the different classes of psychoactive substances. You will explore the effects of psychedelics, the difference between tryptamines and phenethylamines, and how psychedelic substances affect the brain.
Week 2: Preparation, Safety, and Harm Reduction
In this course, you will learn harm reduction tips and techniques for staying safe, such as testing your substances. You will also learn about creating a safe set and setting, festival safety, and much more.
Week 3: Going Out: The Psychedelic Experience
In this course, you will develop a framework and understanding of the psychedelic experience through the work and theories of Stanislav Grof. You will also learn tips and advice for navigating difficult experiences if they should arise in an experience.
Week 4: Coming Back: Grounding & Self-Care
In this course, you will learn how to ground from the psychedelic experience and learn self-care tips and practices. Understanding how to take care of yourself after an experience is an important first step in the integration process.
Week 5: Integration: Creating Wholeness & Making Meaning
In this course, you will explore what the term integration means and how to integrate your experience after you have touched back down from your journey. You will learn integration tips and practices so that you are able to move your experience forward in life and learn what it means to "move towards wholeness."
Week 6: Psychedelic Resources - Finding the Others
In this course, you will learn more about various organizations and groups that are furthering the psychedelic field. You will get a listen of resources to help you in your search and education about psychedelics.
Master Classes
The master classes are the heart of this course. You will have access to 12+ master classes covering various topics from integration, harm reduction, and understanding spiritual emergence.
Navigating Psychedelics: For Clinicians and Therapists Course Overview
In addition to all of the course material above, you will get access to special masterclasses and content!
Masterclass Instructors and Topics
Ingmar Gorman, PhD - Clinical Assessment and Psychedelic Integration Therapy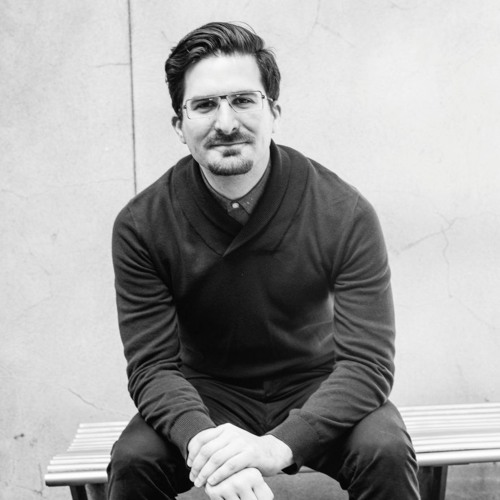 In this masterclass, Dr. Ingmar Gorman will go over what you need to know about clinically assessing clients for psychedelic integration therapy and go over the mechanics of how integration therapy is provided at the Center for Optional Living and the Psychedelic Education and Continuing Care Program.
Jessica Katzman, Psy.D. - Ketamine-Assisted Psychotherapy & Personal Change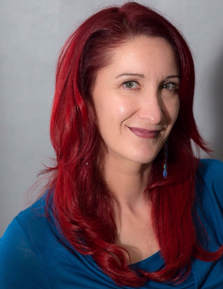 Dr. Jessica Katzman shares her insights of providing ketamine-assisted psychotherapy to clients. Ketamine is a legal psychedelic therapy that is available within the United States. Dr. Katzman explores her experience of working with ketamine with clients and how to optimize personal change through integration.
Rose Jade, MSW, LCSW, JD, LMT - The Ethics of Psychedelic Integration Services
Rose Jade explores the legal and ethical considerations for providing psychedelic integration therapy in this masterclass. For therapists that are looking to provide integration therapy, Rose highlights important questions and ethical considerations before providing integration services. This important masterclass covers the basics to help keep you and your practice protected! Note: The information that Rose provides in this masterclass is not official legal advice.
Robin Kurland, M.A., LMFT - Getting Started as a New Psychedelic Integration Therapist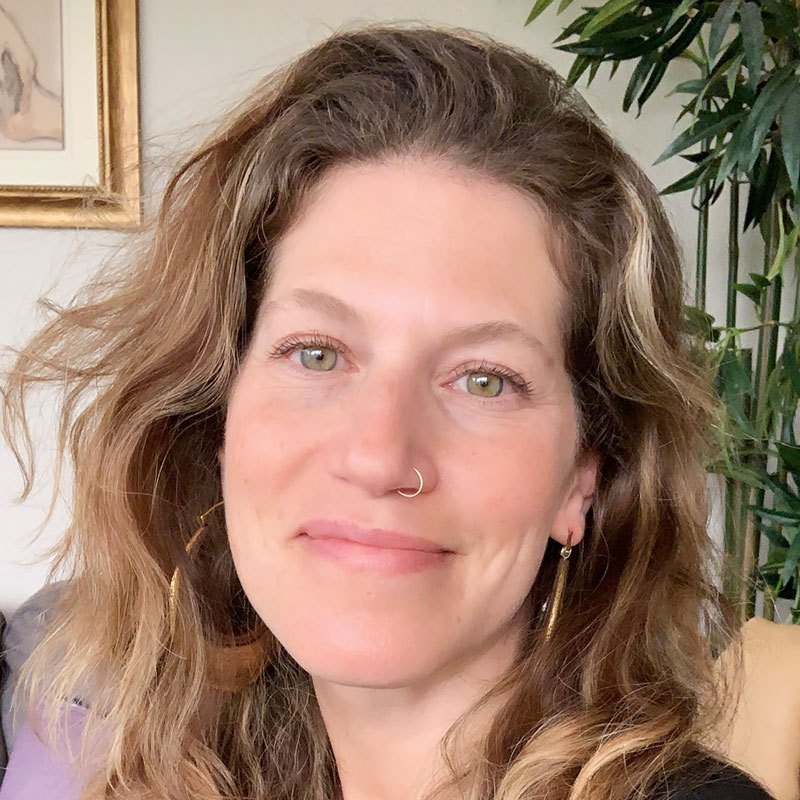 When Robin Kurland began offering psychedelic integration services to her clients, she faced many challenges and roadblocks. Robin first appeared in the Psychedelics Today podcast to explore these challenges. In this masterclass, Kyle interviews Robin about the challenges and successes she has experienced over the year she began offering integration services. This masterclass is extremely helpful for new therapists offering these services as Robin shares story of getting started and overcoming some of the challenges.
Michael Sapiro, Psy.D - A preparatory course for guides/therapists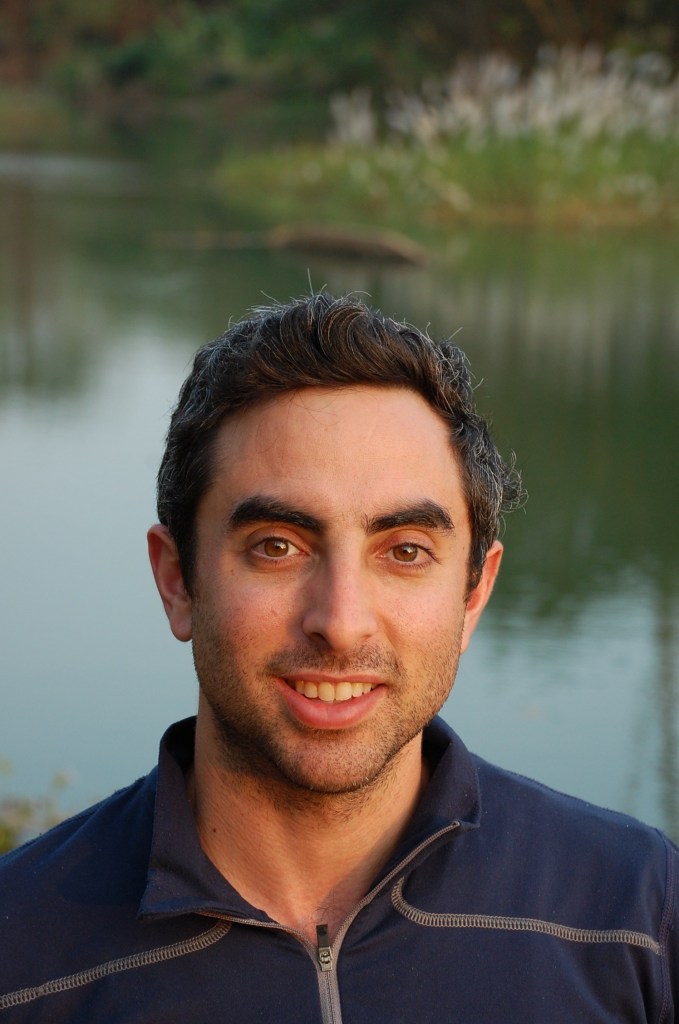 Dr. Michael Sapiro shares some of the essential tools and skill-sets for guides and therapists that are interested in becoming more involved in legal psychedelic work such as ketamine-assisted therapy as well as for therapists who are looking to get involved legally when MDMA and psilocybin become legal for clinical use. Dr. Sapiro explores the various realms of experiences and how to navigate the non-dual states that can be experienced by clients working with psychedelics and other non-ordinary states of consciousness.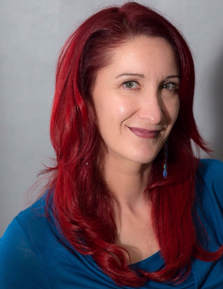 "This was a wonderfully thorough survey of psychedelic integration and self-care. As a mental health professional, there was SO much value in this course for me that I can utilize both personally for my own growth, as well as to help others make use of their psychedelic experiences. Additionally, Joe and Kyle are a delight to listen to, and are quite knowledgeable and responsive to questions. Useful format, as well!"
- Jessica Katzman, Psy.D.
Psychedelic Trip Journal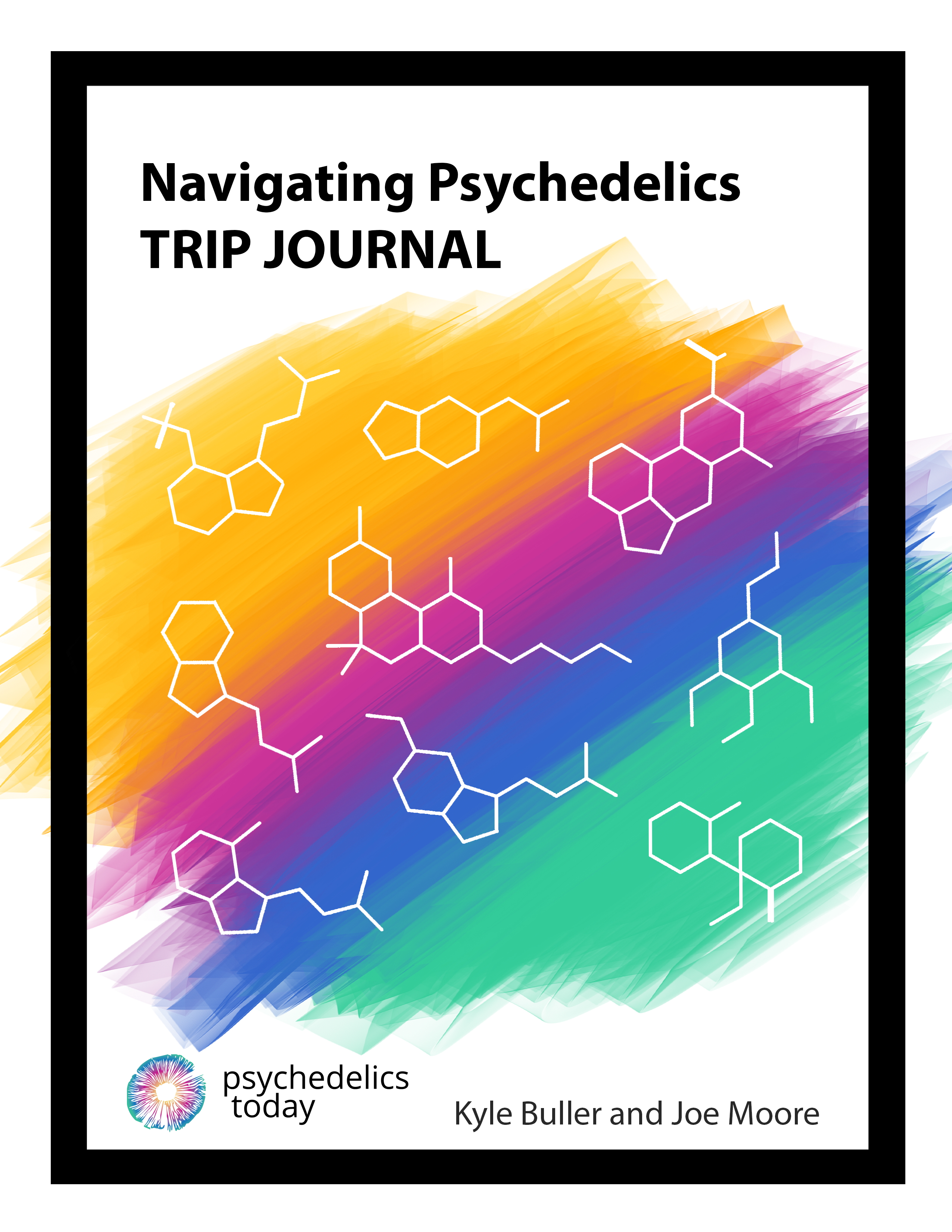 Are you planning a journey anytime soon or in the near future or working with clients who may be planning a trip? Make sure you do not forget your trip journal! This journal will help you or your clients best prepare for the experience and can be a wonderful tool for self-exploration.
The Navigating Psychedelics Trip Journal is the ultimate trip book to help you prepare, track, and begin to work with your psychedelic experience.
In this 68 page book, you will find preparation tips and advice, journal prompts, a psychedelic trip checklist, a trip report section, and more.
Integration Workbook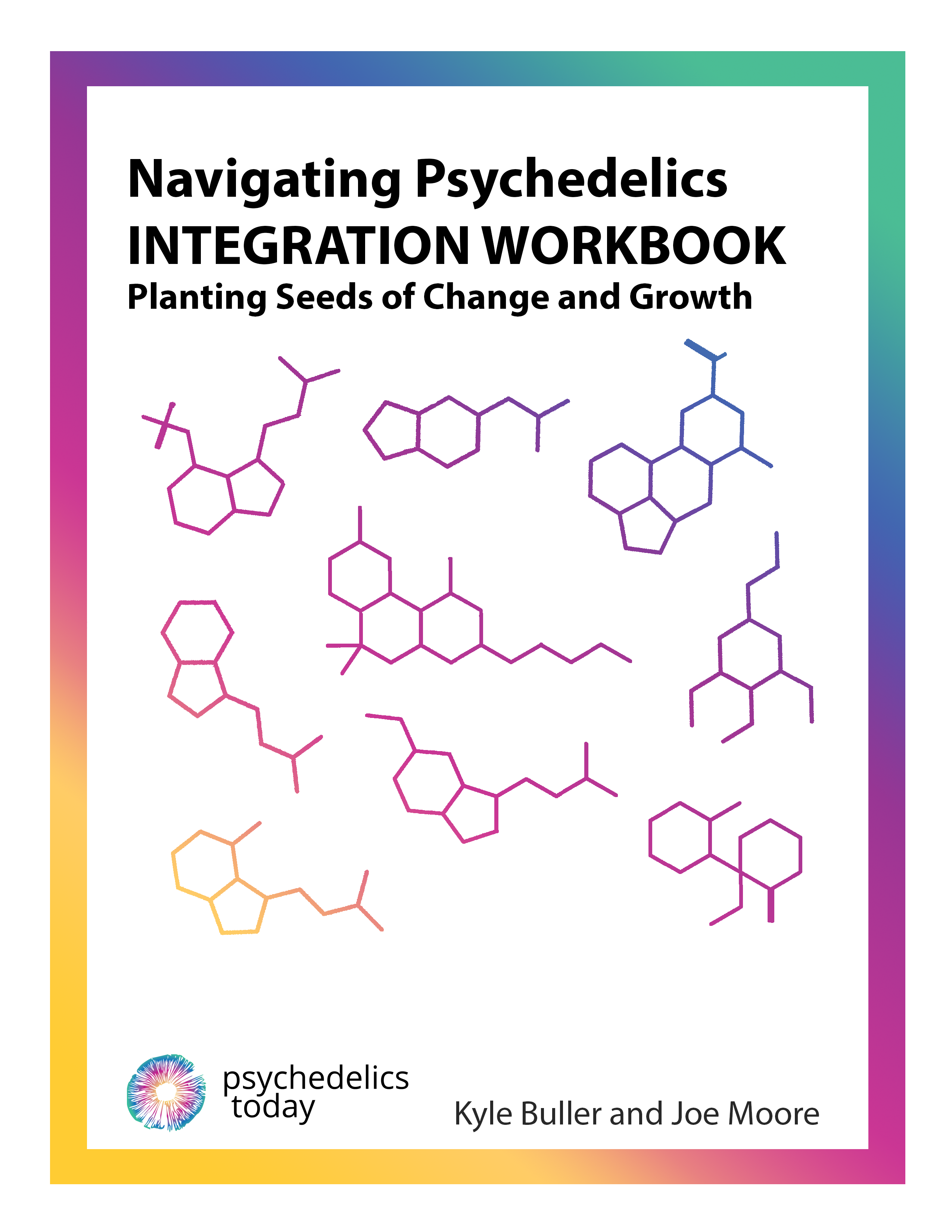 Have you had a psychedelic experience and unsure how to work with the experience? Psychedelic experiences can be difficult, confusing, blissful, and life-changing, but knowing what to do next can be overwhelming. That is why we have put together this psychedelic integration workbook to help you through your process.
This workbook can also be used with your clients as a starting point for the integration process! We have received much feedback from therapists and coaches who have been using these books with clients and absolutely LOVE them!
This workbook consists of different activities such as meditation prompts, journaling exercises, and goal planning.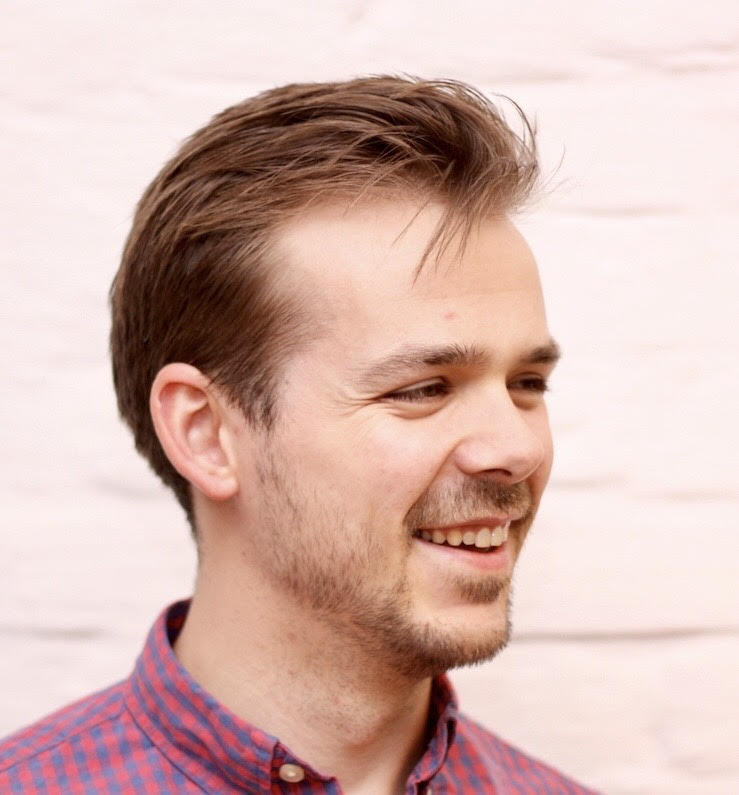 "Kyle and Joe are extremely knowledgeable and the course provided more than a thorough introduction to psychedelics. Even if you feel you know a lot already."
- Oskar Bull-Hansen, Oslo, Norway.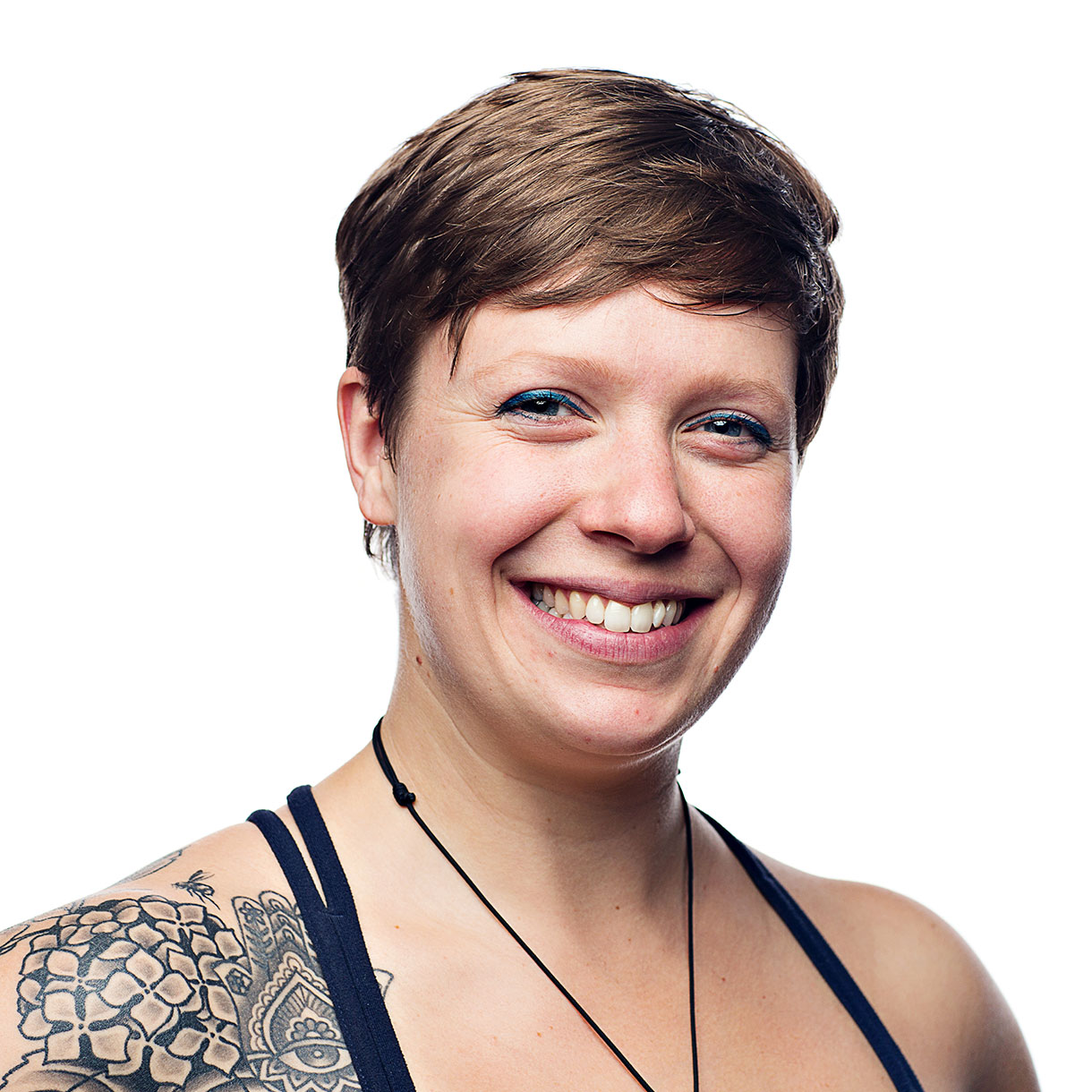 "The integration and self-care course provided high quality and individually tailored information for anyone from the seasoned psychedelic enthusiast to the curious but uninformed newbie. The perspectives offered are useful, unbiased, empirically validated, and generalizable to a wide variety of instances. I would recommend this course to anyone who is considering altered states as a means for personal growth or who seeks to integrate past experiences for their own betterment and for the greatest benefit of society. The course helped me add a few new tools and tricks to my arsenal, and expanded my perspective on conscious self exploration."
- Leia Friedman, MS Co-Founder of the Boston Entheogenic Network (BEN).
Your Instructor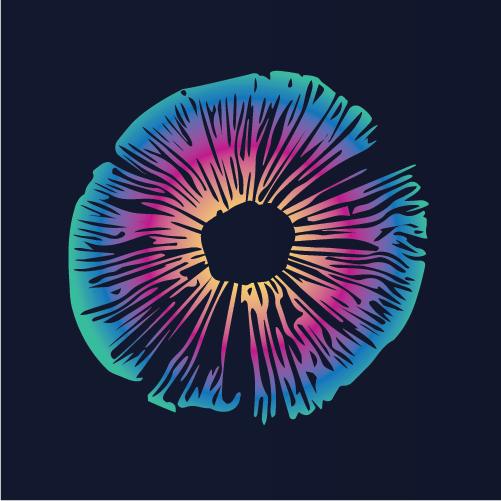 Psychedelics Today is dedicated towards exploring and discussing the important academic/scientific and other research in the field of psychedelics.
---
About Kyle Buller, MS: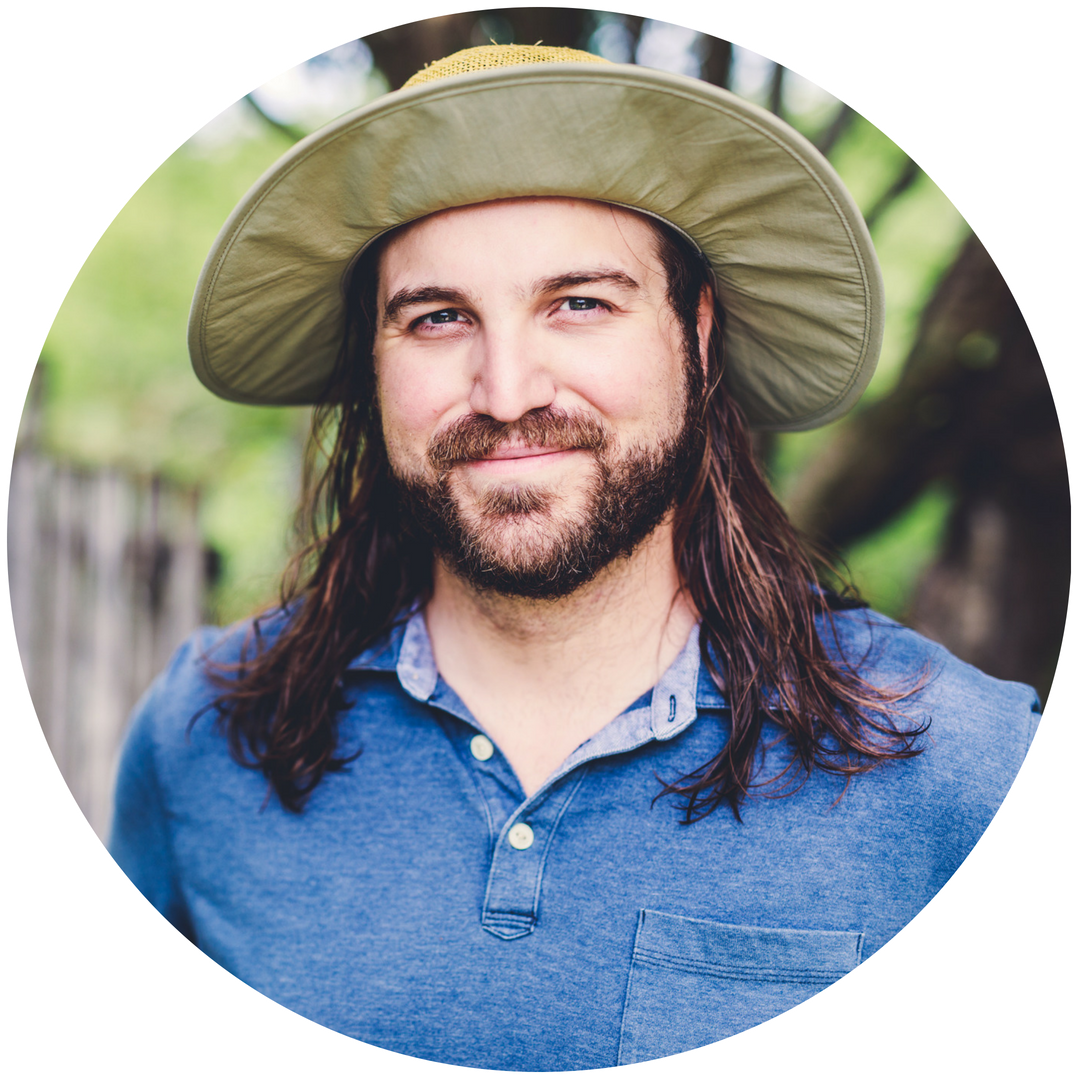 Kyle's interest in exploring non-ordinary states of consciousness began when he was 16-years-old, when he suffered a traumatic snowboarding accident. Waking up after having a near-death experience changed Kyle's life. Since then, Kyle has earned his B.A. in Transpersonal Psychology, where he studied the healing potential of non-ordinary states of consciousness by exploring shamanism, plant medicine, Holotropic Breathwork, and the roots/benefits of psychedelic psychotherapy. Kyle has co-taught two college-level courses. Kyle's senior capstone project, "Stanislav Grof's Psychology of Extraordinary Experiences," turned into a full three-credit course. Kyle also co-created, "The History of Psychedelics" with Lenny Gibson.
Kyle also earned his M.S. in clinical mental health counseling with an emphasis in somatic psychology. Kyle's clinical background in mental health consists of working with at-risk teenagers in crisis and with individuals experiencing an early-episode of psychosis. Kyle also facilitates Transpersonal Breathwork workshops.
About Joe Moore: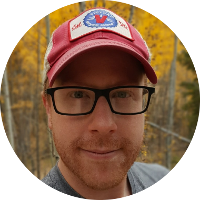 Joe studied philosophy in New Hampshire, where he earned his B.A.. After stumbling upon the work of Stanislav Grof during his undergraduate years, Joe began participating in Holotropic Breathwork workshops in Vermont in 2003. Joe helped facilitate Holotropic and Transpersonal Breathwork workshops while he spent his time in New England. He is now working in the software industry as well as building Psychedelics Today.
Joe now coordinates Dreamshadow Transpersonal Breathwork workshops, in Breckenridge, Colorado.

Course Curriculum
Ingmar Gorman, PhD - Clinical Assessment and Psychedelic Integration
Available in days
days after you enroll
Jessica Katzman, Psy.D. - Ketamine-Assisted Psychotherapy & Personal Change
Available in days
days after you enroll
Rose Jade, MSW, LCSW, JD, LMT - The Ethics of Psychedelic Integration Services
Available in days
days after you enroll
Courses Included with Purchase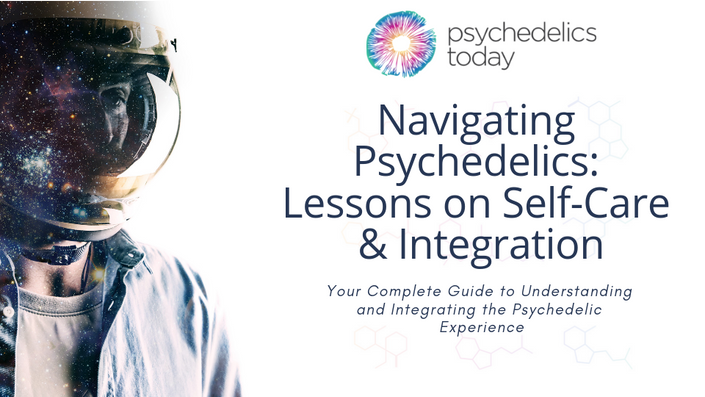 Navigating Psychedelics: Lessons on Self-Care & Integration
Your Complete Guide to Understanding and Integrating the Psychedelic Experience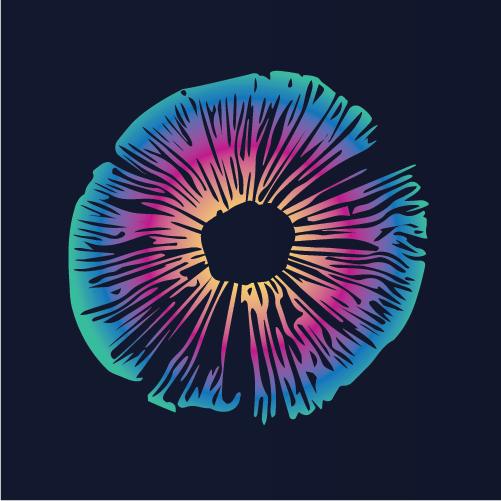 Original Price: $127
Frequently Asked Questions
When does the course start and finish?
The course starts now and never ends! It is a completely self-paced online course - you decide when you start and when you finish.
How long do I have access to the course?
How does lifetime access sound? After enrolling, you have unlimited access to this course for as long as you like - across any and all devices you own.
What if I am unhappy with the course?
We would never want you to be unhappy! If you are unsatisfied with your purchase, contact us in the first 30 days and we will give you a full refund.
By enrolling in this course, you are agreeing to our disclaimer and informed consent
Disclaimer: This course in no way promotes, condones, or facilitates illegal activity. This course is strictly for educational purposes only. Please be aware that psychedelic substances still remain illegal in many countries. By enrolling into this program, you are agreeing that Psychedelics Today takes no responsibilities for your actions.
---
Informed Consent

Please be aware that this course is for educational purposes only. This is not a substitute for traditional psychotherapy or medicine. This course is designed to provide education from our personal and professional experiences. If you are experiencing significant issues, please seek medical attention.

Limitations of course
The exercises in this course are oriented towards personal and spiritual development. The techniques or modalities are in no way a replacement for traditional therapy. Much of the information in this course could be applied to your on-going therapy, if you are currently utilizing mental health services.
We believe that providing education, peer-support, and harm reduction is important for this field.
---
By enrolling in this course, you are agreeing that you understand the purpose and limitations of this course.
Looking forward to taking this journey with you!
Are you a student?
If you are a student and cannot afford this course, please email us at [email protected] FROM a university/.edu email address. We will offer you a discount coupon. You must email us from your school's email address to receive this discount.
Students must be enrolled in a graduate program studying psychology, social work, counseling, and etc. Perferably, you should already be enrolled in an internship and have experience working with clients.
This course is not open for enrollment.