Check your inbox to confirm your subscription
Navigating Psychedelics: Jewish-Informed Perspectives on Psychedelics
This new course offering by Psychedelics Today merges our best-selling Navigating Psychedelics education library with a brand new curriculum taught by an amazing teaching team of Jewish / Israeli experts.
Over the course of 9 weeks, our lead-instructor, David Drapkin, LCSW, will cover traditional subjects such as set & setting, harm reduction, space holding, and Integration, as well as specifically curated topics on the cultural, phenomenological, mystical, and spiritual aspects of Jewish psychedelic use.
Each week, a different guest instructor will join David to give a brief presentation and engage in open Q&A with students.
Classes are in English, and last for 90 minutes. Students are also welcome to stay in the Zoom for another 30 minutes each week to schmooze with other students in either an English or Ivrit breakout group!
We focus on Jewish and Israeli perspectives and experiences of psychedelics, but students do not need to be Jewish or Israeli to enroll in this course. If you are Jewish, you don't need to identify any particular way about what this actually means or doesn't mean to you. Any student with a respectful curiosity and an openness to learning is welcome to apply.
The course is open to both clinicians/wellness practitioners seeking advanced cultural competence as well as non-practitioners interested in the intersectionality of psychedelic consciousness/healing with Jewish traditions and contemporary experiential realities.
What you'll learn:
Where is my most sacred time and space?


How can I bring more harm reduction practices into my professional and personal life?


What does being Jewish mean to me, and how does this express itself during psychedelic journeys?


What relevance do ancestors and ancestral traditions have today?



How do I approach psychedelic integration such that growth and healing evolves organically? 





How to effectively and sensitively relate to your own and your clients' collective trauma and intergenerational trauma.
What makes this course special:
Being part of the first ever cohort of English-speaking students from around the world to learn about Jewish-informed perspectives on psychedelics 


Gain cultural competence for working with Jewish clients around their psychedelic use 


Stay in touch with fellow students during and after the course with membership to our private Circle community platform


Incorporating psychological, shamanic, phenomenological and philosophical approaches to understanding the intricate nuances of the psychedelic realm


Combining the latest science, research and best practices with real world techniques that connect you and your clients to authentic meaning making

Live Taught Course Outline:
Over the course of nine weeks our group will cover the following topics:
Week 1: Introductions & Brief History of Psychedelics - with David Drapkin
Delve into the origins of the course and get to know your peers. This week provides an overview of the historical use and significance of psychedelics, from traditional and indigenous use to modern-day research and practices.
Week 2: Set, Setting, Sacred Time & Space - with Madison Margolin
Explore the importance of mindset (set) and environment (setting) in the psychedelic experience. Drawing from Jewish traditions, we'll discuss the sanctity of time and space, and how these concepts can be applied to create a safe, authentic and spiritually enriching container for psychedelic journeys.
Week 3: Harm Reduction Overview - with Shaun Lacob
Safety first! This week focuses on the potential risks and harms of using psychedelics. Specifically, how we can use intention setting, preparation and accountability to align what we want and don't want, with what we need and already have within us.
Week 4: MDMA-Assisted Therapy - with Natalie Ginsberg
Dive into the pioneering MDMA research being done by MAPS / MAPS PBC, and learn how these treatments may be effective for conditions such as PTSD. This week we also cover issues around ethics, social/cultural equity, and systems approaches to psychedelic healing. 
Week 5: Jewish Phenomenology of Psychedelics - with Rabbi Zac Kamenetz
How do psychedelics influence our perception of self, God, the universe? This week, we'll explore the phenomenological effects of psychedelics through a Jewish lens. Discussing mystical experiences, interpretations of Torah and tradition, and the potential for spiritual growth, meaning making and healing on the individual and collective level.
Week 6: Meditation & Mystical Experiences - with Michael Fine
Drawing parallels between meditative practices and psychedelic experiences, this week delves into Jewish and non-Jewish traditions of applied spiritual practice. We'll explore how meditation can induce states of consciousness that mirror and complement those induced by psychedelics.
Week 7: Holding Space for Healing - with Tal Sharabi
Learn the importance of being a supportive presence during your own and other's psychedelic journeys. Drawing on personal experience and inner wisdom as a source of compassion, love, trust and forgiveness, we learn tools for tuning into our body, heart and soul for healing.
Week 8: Integration of Selves and Generations - with Dr. Ido Cohen
Post-psychedelic integration is essential for personal growth, but also for anchoring psychedelic experiences within one's daily life reality. This week, we cover practices and techniques that illuminate our shadow and integrate our multiplicity of personal selves with our intergenerational/familial inheritance.
Week 9: Student Integration Projects - with David Drapkin
In this concluding week, students will present personal projects that encapsulate their learnings and reflections from the course. this is an opportunity for students to integrate their knowledge, share insights, and showcase their integration project with their peers.




Navigating Psychedelics Overview:
This course includes our flagship course library from Navigating Psychedelics for Clinicians and Wellness Practitioners - a course specially designed for health and wellness practitioners who want to learn more about psychedelic medicine, wish to integrate psychedelics into their existing practice, and those beginning a new career in the emerging field of psychedelics.
At Psychedelics Today, we have tapped our extensive professional psychedelic network to address the complexities around psychedelic therapy. This course serves to enhance prior knowledge of psychedelics or serve as an introduction to this emerging field of healthcare.
PRE-RECORDED LIBRARY OF MASTERCLASS INTERVIEWS
What will I learn?
By enrolling in Navigating Psychedelics you will be educated on the most up-to-date information on psychedelics, including:
Introduction To Psychedelics

In this section, you will learn the etymology of the word "psychedelic" and the different classes of psychoactive substances. You will explore the effects of psychedelics, the difference between tryptamines and phenethylamines, and how psychedelic substances affect the brain.
Preparation, Safety, and Harm Reduction
In this section, you will learn harm reduction tips and techniques for staying safe, such as testing your substances. You will also learn about creating a safe set and setting, festival safety, and much more.
Going Out: The Psychedelic Experience – Exploring Dr. Stanislav Grof's Theories and Framework
In this section, you will develop a framework and understanding of the psychedelic experience through the work and theories of Stanislav Grof. You will also learn tips and advice for navigating difficult experiences if they should arise in an experience.
Coming Back: Exploring Self-Care & Integration
In this section, you will learn how to ground from the psychedelic experience and learn self-care tips and practices. Understanding how to take care of yourself after an experience is an important first step in the integration process. You will explore what the term integration means and how to integrate your experience after you have touched back down from your journey. You will learn integration tips and practices so that you are able to move your experience forward in life and learn what it means to "move towards wholeness."
Assessment and Harm Reduction with Clients

In this section, you will learn the risks and contraindications of psychedelics and psychedelic therapy and how to assess the safety of the client who may be disclosing potential use or attending ceremonies. Students will explore the topic of spiritual emergence and emergency and how to assess this nuanced area. Students will also be asked to reflect upon how their own beliefs about psychedelics may or may not affect their work with clients.
Ethics, Laws, and Legal Psychedelic Work
While psychedelic assisted psychotherapy is not currently available or legal at the moment, students will explore the laws and ethics of providing integration services and legal psychedelic therapy such as ketamine-assisted psychotherapy.
Exploring Integration Work With Clients and Client Cases
Students will explore various frameworks for providing integrating services as well as begin to think about their own integration theory. For those who have been working with clients, this class will also offer an opportunity to explore challenges in providing integration services.
Master Classes
The master classes are the heart of this course. You will have access to 15+ master classes led by experts in the psychedelic field, covering various topics from integration, harm reduction, understanding spiritual emergence, ketamine-assisted psychotherapy, legal considerations, and tips/advice for sitting for holotropic states of consciousness.




What is the time commitment for the live edition?
Nine consecutive weeks involve interactive, 1.5-hour sessions over Zoom that will educate and guide healthcare professionals on psychedelic medicine. A final project will conclude the course in Week 9.
Upon finishing the course, participants will receive a Navigating Psychedelics certificate of course completion. (Note this course is for educational purposes. Psychedelics Today does not train therapists to facilitate psychedelic-assisted psychotherapy.)

Space is limited!
We have kept groups small and intimate to ensure that all students can contribute to the live group discussions.


Are you planning a journey in the near future or working with clients who may be planning a trip?
Make sure you do not forget your trip journal!
This journal will help you or your clients best prepare for the experience and is a wonderful tool for self-exploration.
The Navigating Psychedelics Trip Journal is the ultimate book to help one prepare, track, and begin to work with their psychedelic experiences.
In this 68 page book, you will find preparation tips and advice, journal prompts, a psychedelic trip checklist, a trip report section, and more.
Have you had a psychedelic experience and are unsure how to work with the experience?
Psychedelic experiences can be difficult, confusing, blissful, and life-changing, but knowing what to do next can be overwhelming.
That is why we have put together this Navigating Psychedelics Integration Workbook to help you with your process.
This workbook can be used with your clients as a starting point for their integration process!
We have received much feedback from therapists and coaches who have been using these books with clients and absolutely LOVE them!
This workbook consists of different activities such as meditation prompts, journaling exercises, and goal planning.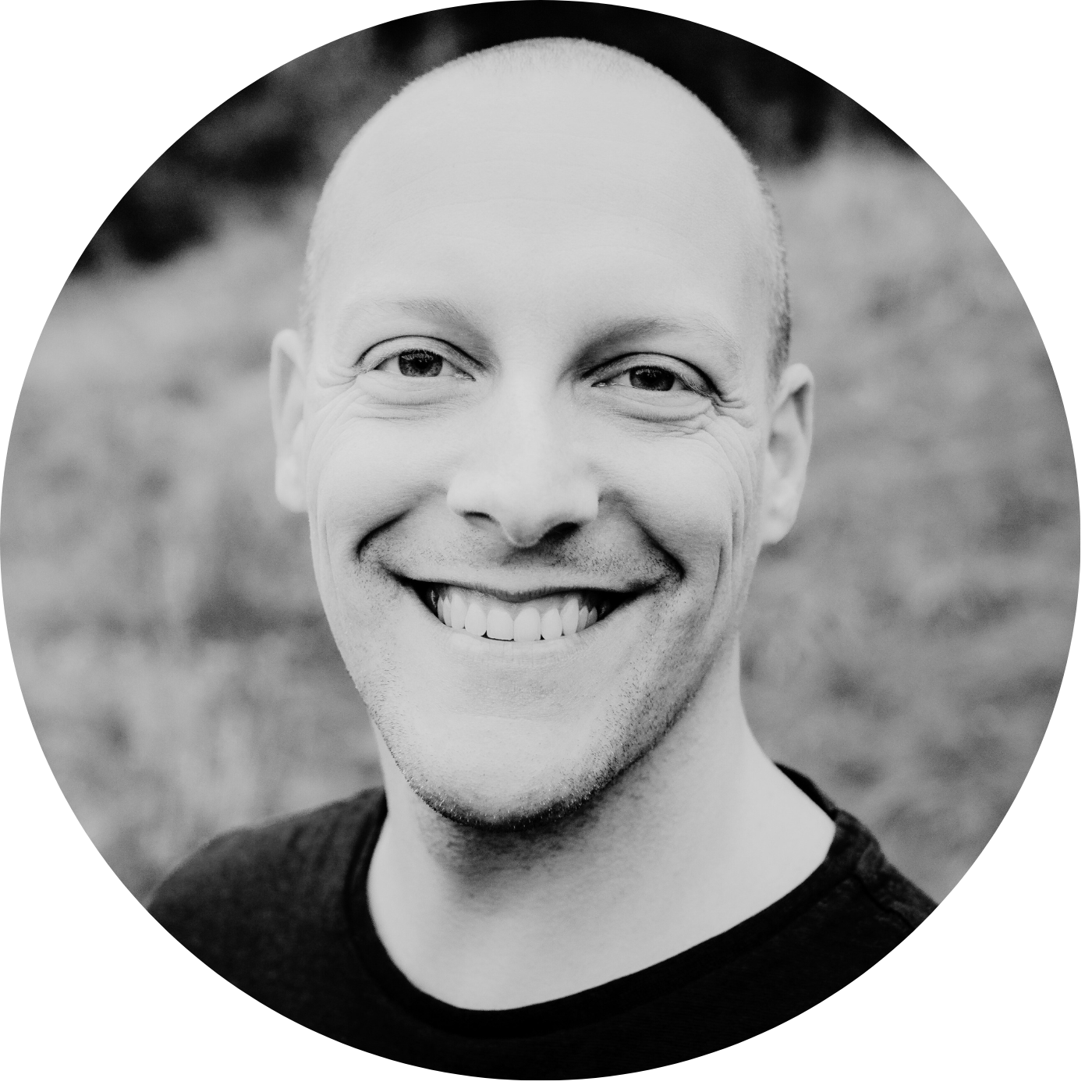 Course Instructor:
David Drapkin, LCSW
David Drapkin is originally from Birmingham, England. At the age of 21 he had a near death experience that transformed his life trajectory from investment banking to social work, Buddhism and a decade of world travel and spiritual seeking through India, New Zealand, Australia and South East Asia. At the age of 31 he experienced his first Shabbat, subsequently made aliyah, became a clinical social worker and then moved to America for 13 years with his wife and two kids! In August 2023 he returned to Israel and currently lives in Zichron Ya'akov with his family.  David is a Licensed Clinical Social Worker with a private psychotherapy practice and over 10yrs in front-line clinical, supervisory, and managerial positions relating to mental health and addiction. David's approach to psychotherapy is eclectic and fluid, with training in Psychoanalysis, CBT/DBT, Hypnosis and Motivational Interviewing. He is increasingly emphasising practices based around mindfulness, somatic awareness, IFS work and principles of Transpersonal and Depth Psychology.  David is the Director of Education & Training at Psychedelics Today, and one of the founding creators of their 12-month Vital training program.

Your Live Guest Instructors
*Guest Instructors are subject to change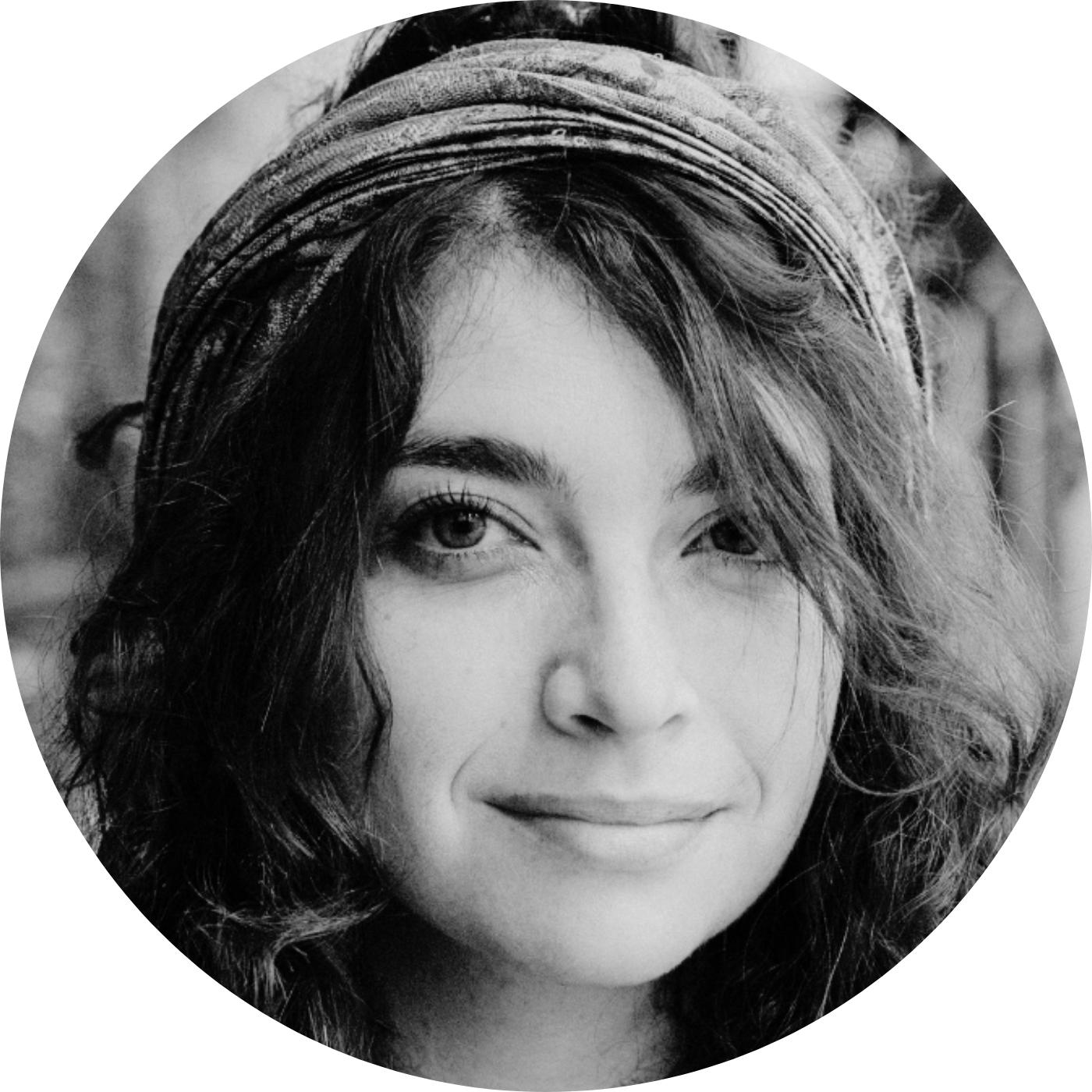 Madison Margolin

Madison Margolin is a journalist covering psychedelics, cannabis, spirituality, and Jewish life. She is also the author of a forthcoming book with Hay House Publishing about the intersection of Judaism and psychedelics, from the perspective of growing up in both the Ram Dass community and the cannabis legalization movement. Co-founder of DoubleBlind Magazine, she has written for publications like Rolling Stone, Playboy, VICE, and several other outlets. She currently works as project manager of Lucid News' latest endeavor, Psychedelic U, and a contributing editor to Jewish publishing studio Ayin Press, where she develops psychedelic-related content. Also a co-founder of the Jewish Psychedelic Summit and host of the Be Here Now Network's Set & Setting podcast, Madison has traveled everywhere from pot farms in the Emerald Triangle to the shores of the Ganges River, and around Israel-Palestine, exploring the role of plant medicine in religion, mental health, and conflict resolution. Follow her on Twitter, Instagram, Facebook, or LinkedIn.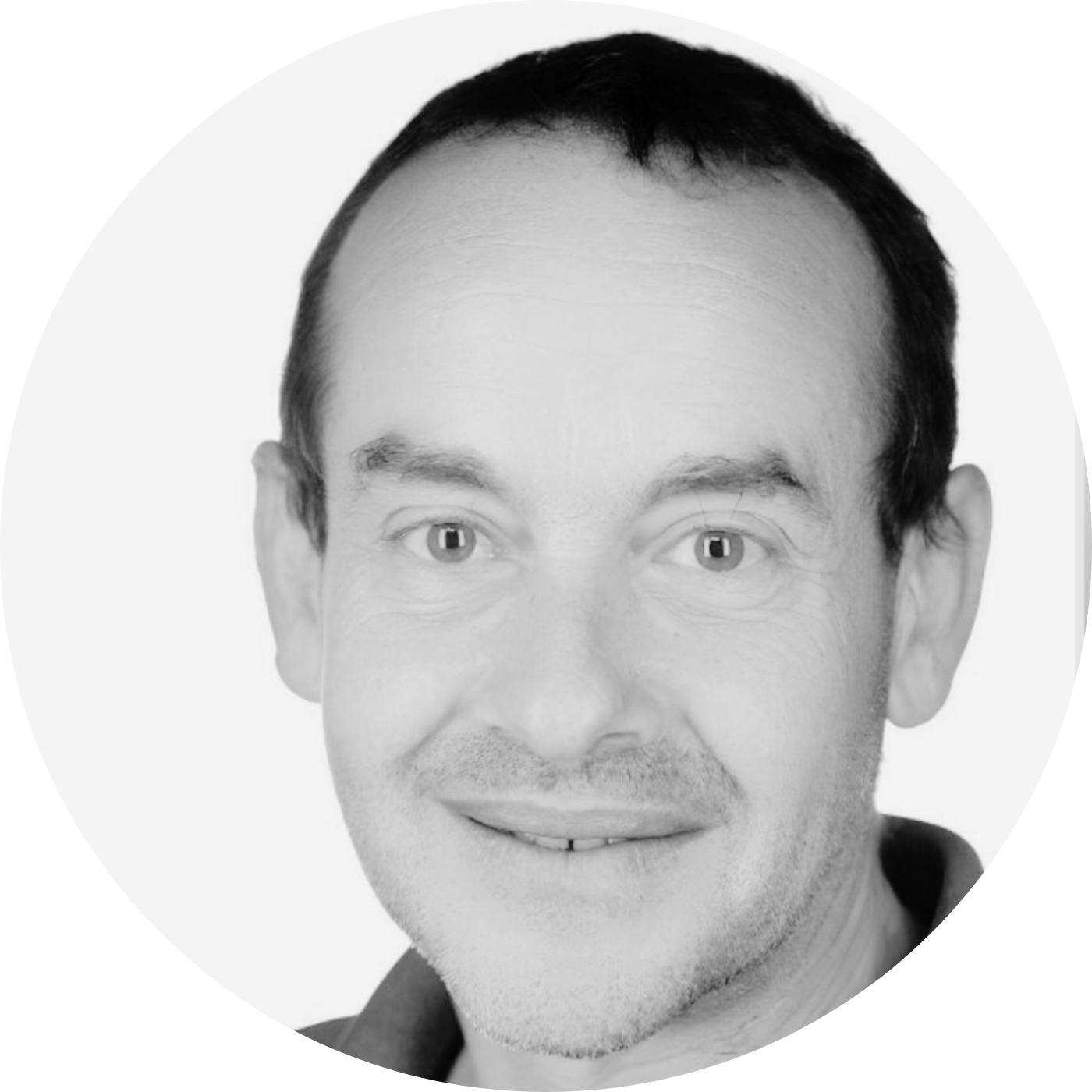 Shaun Lacob

Shaun is a harm reductionist with a Masters in Counselling Psychology. Shaun was one of the founders of Anashim Tovim, Israel's first professional psychedelic harm reduction organization. He later opened and operated for five years "Our Place in India", an information and counselling center for backpackers in India based on harm reduction principles. After returning to Israel, Shaun began studying psychedelic therapy - first with cannabis and later with ketamine - and is one of the founders of ACPT (Access Center for Psychedelic Therapies and Treatments in Israel) - a registered non-profit that provides referrals to safe and legal therapy options and is committed to increasing the pool of therapists by bringing recognized and quality trainings to the Israeli public. He was also a member of the inter-ministerial committee for the Knesset (Israeli parliament) Drug Committee, looking into nature parties and psychedelic use. He also provides harm reduction counselling and integration therapy via Zoom and at his converted bomb shelter on the kibbutz where he lives.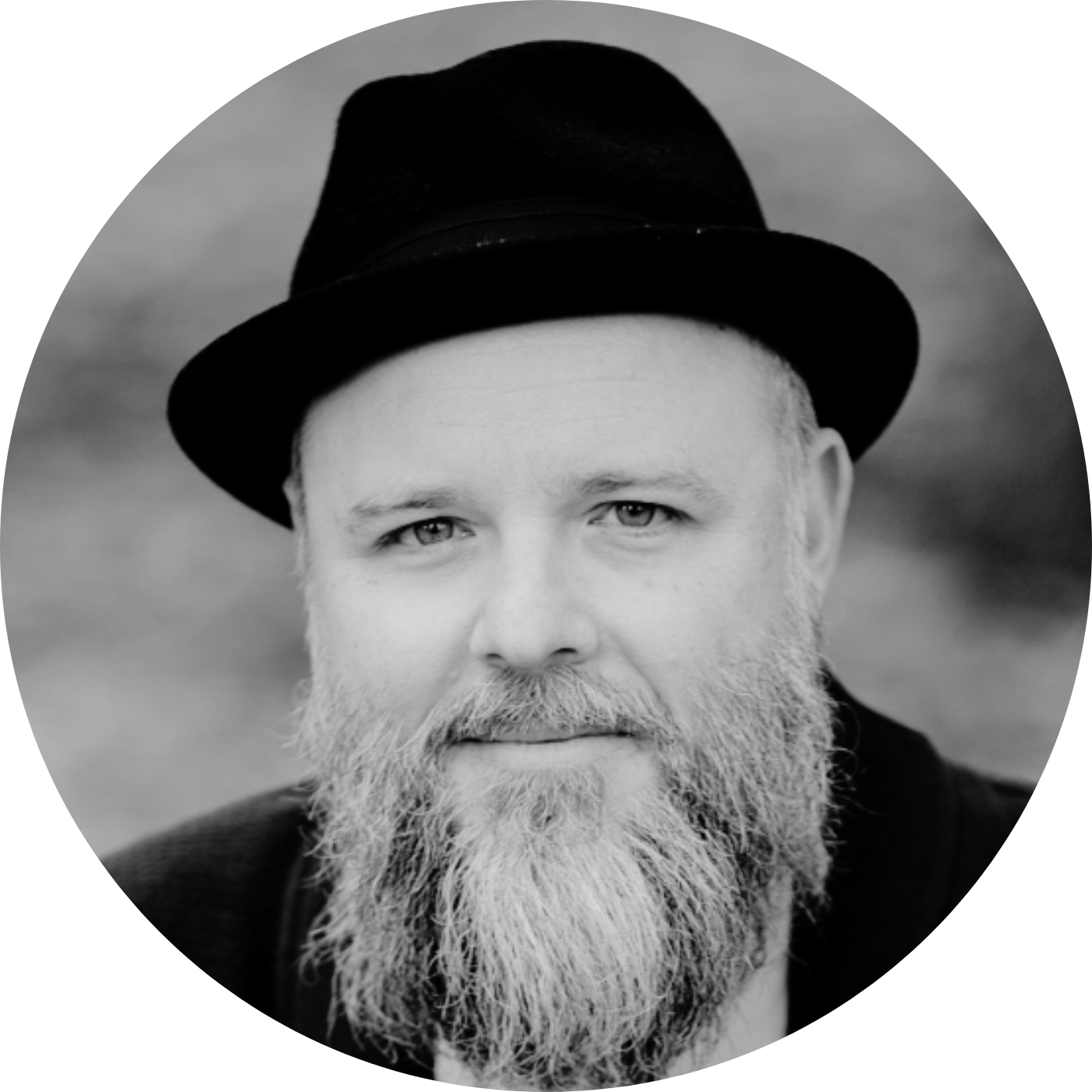 Rabbi Zac Kamenetz

Zac is a rabbi, community leader, and aspiring psychedelic-assisted chaplain based in Berkeley, CA. He holds an MA in Biblical literature and languages from UC Berkeley and the Graduate Theological Union and received rabbinic ordination from the head of the Jerusalem Rabbinical Court in 2012. As the founder and CEO of Shefa, Zac is pioneering a movement to integrate safe and supported psychedelic use into the Jewish spiritual tradition, advocate for individuals and communities to heal individual and inherited trauma and inspire a Jewish religious and creative renaissance in the 21st century.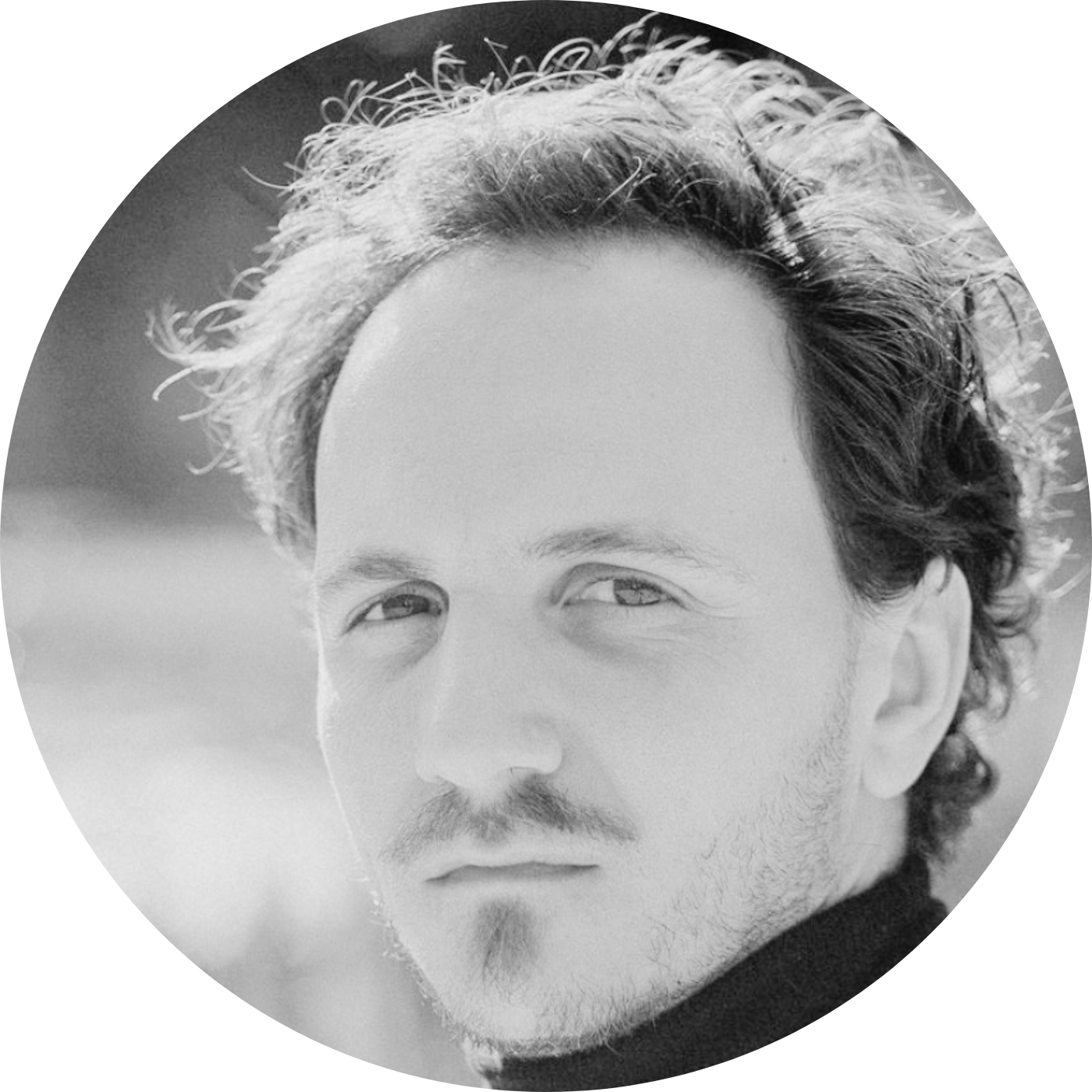 Michael Fine

Michael Fine is a space holder and teacher specializing in the interplay between psychedelics, religion, and spirituality. Michael is based in Tel Aviv, from where he teaches meditation and facilitates integration groups. He offer talks and workshops about various psychedelic subjects, especially around harm reduction, spirituality and integration. Michael is currently studying for a Masters degree at Tel Aviv University in Philosophy & Religious Studies.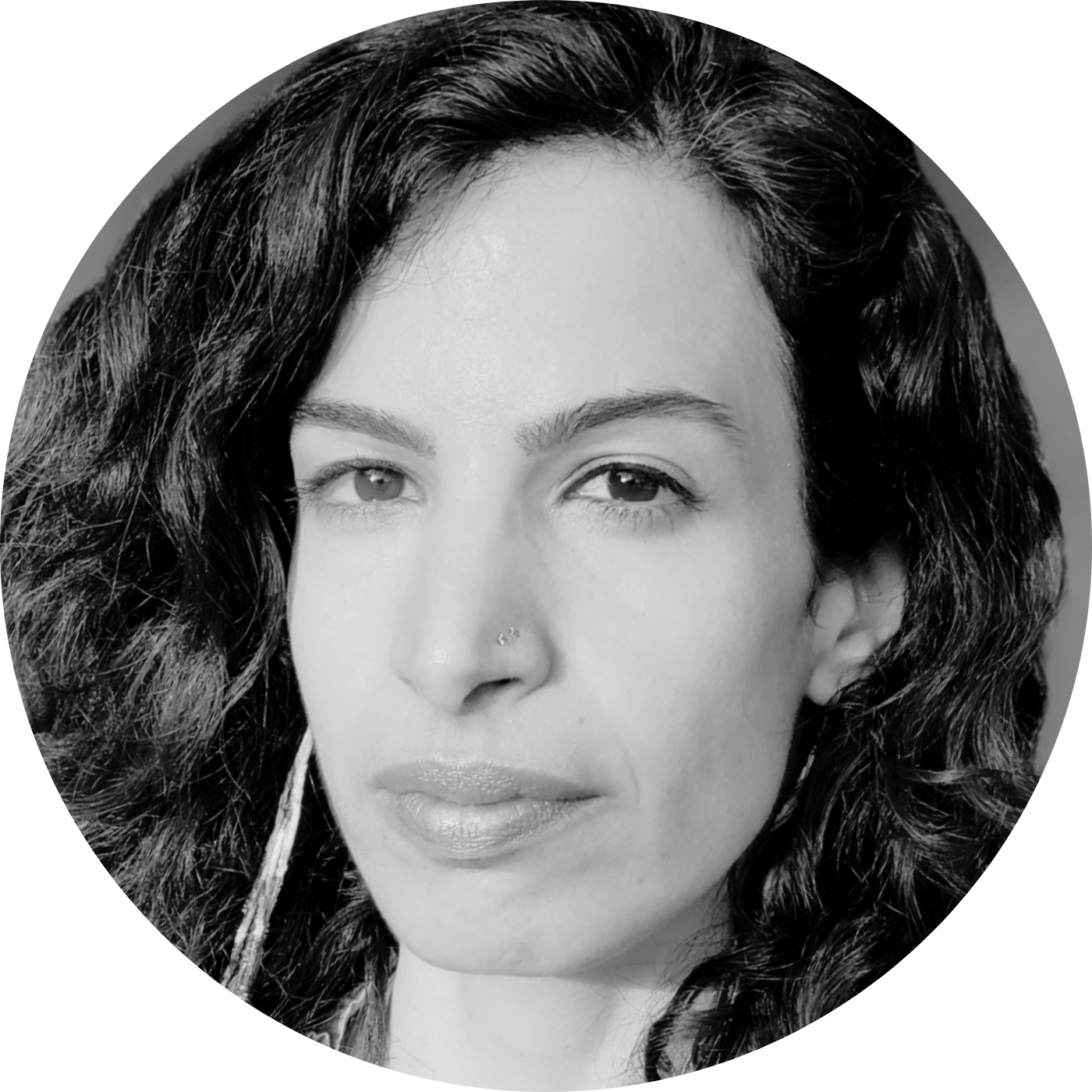 Tal Sharabi

Tal is a somatic trauma therapist and lead educator at the Inner Trek training program. She also operates as a clinical consultant for Omnia Group Ashland, a psilocybin service center in Oregon, and provides KAP sessions for people with C-PTSD. Tal graduated from the California Institute of Integral Studies Program in Psychedelic Assisted Therapies and Research in 2021. She is trained in MDMA Assisted Therapy by MAPS parts A-D, and in ongoing Ketamine Assisted Psychotherapy with training and supervision with Polaris Insight Center. She specializes in integration of non ordinary states of consciousness and provides ketamine assisted psychotherapy in Ashland Oregon. Tal grew up in a Jewish Orthodox family in Israel, and self identifies as being a psychonaut specializing in somatic embodiment, mindfulness, and celebrating mystery.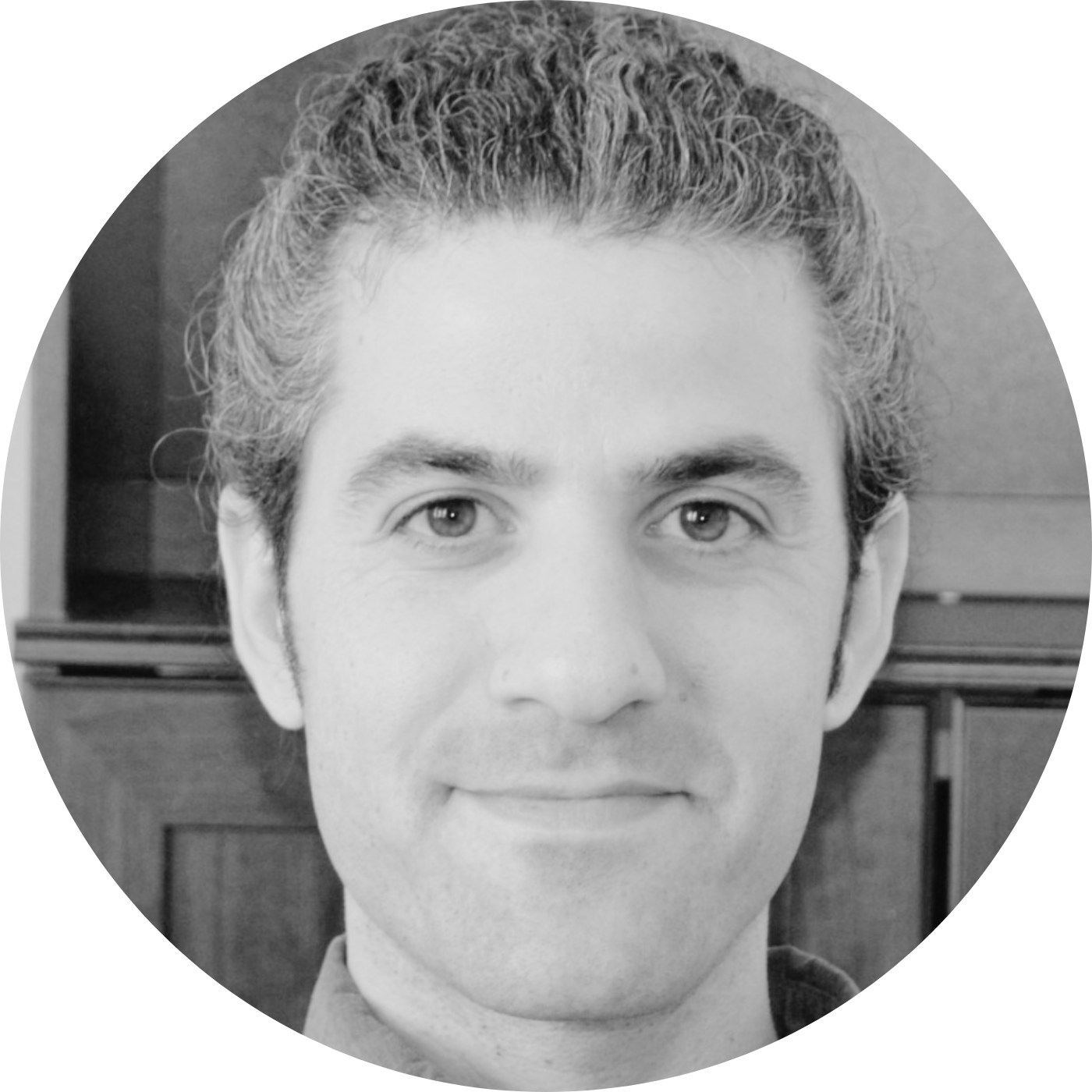 Ido Cohen, Psy.D.

Dr. Ido Cohen, Psy.D – serves individuals, couples and groups in San Francisco. He received his Psy.D from the California Institute of integral studies and trained at the Jung Institute In San Francisco. He works with a diverse range of challenges childhood trauma, inner critic, relational issues, lack of fulfillment, psychospiritual growth as well as psychedelic integration and preparation sessions with individuals and groups. His doctoral study researched the integration process of Ayahuasca ceremonies, while applying Jungian psychology to better understand how to support individuals in their process of change and transformation. He is the founder of "The Integration Circle" and facilitates workshops on the different dimensions of integration and the intersection of mental health, spiritual health and the entheogenic experience. Ido believes that the intersection of our psychological, emotional, somatic and spiritual dimensions can develop our relationships with our inner and outer worlds and create the changes we want to see in our life. Ido is passionate in supporting individuals to create long term, sustainable change leading to vibrant, authentic, expressive and love filled lives.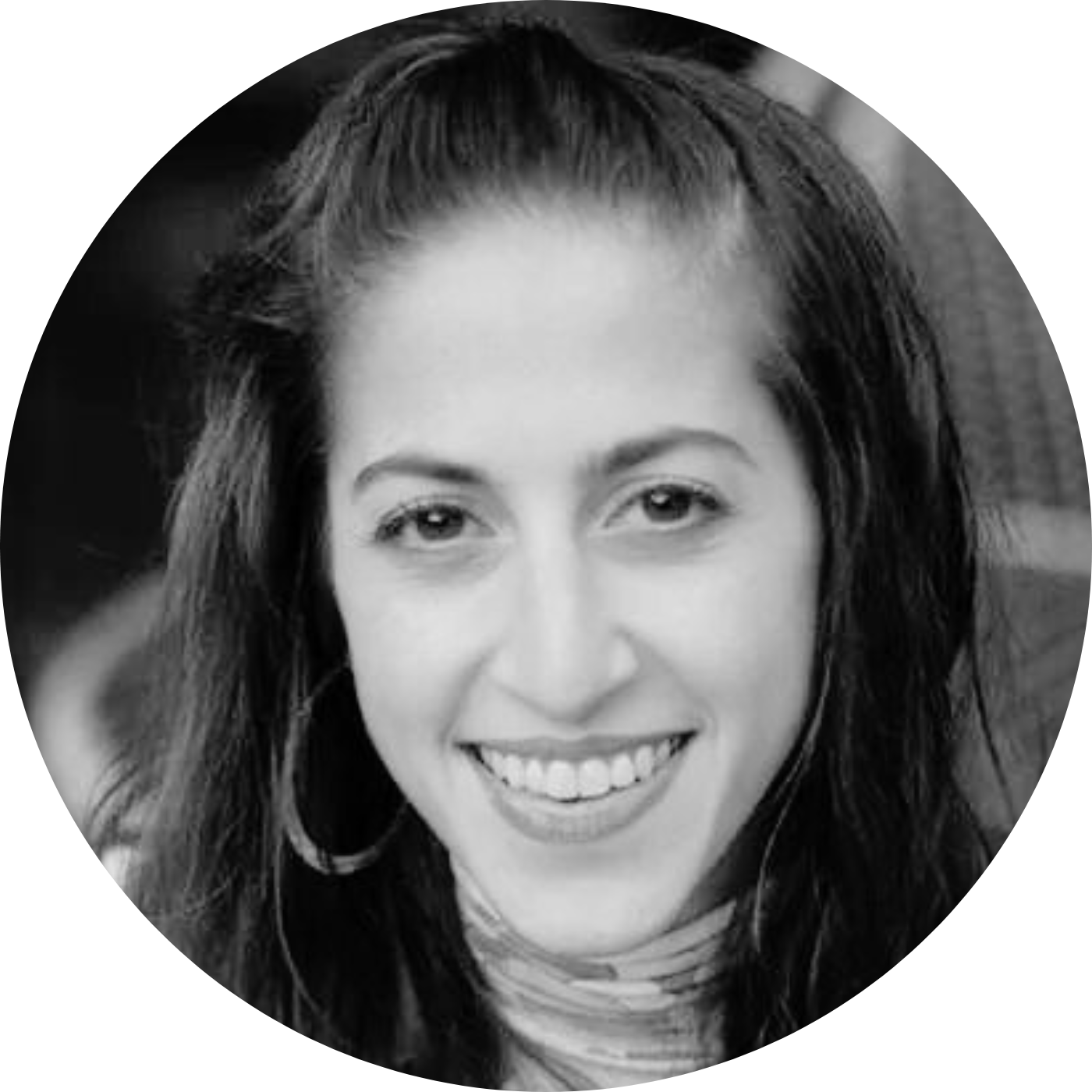 Natalie Lyla Ginsberg (MSW) is the Global Impact Officer at the Multidisciplinary Association for Psychedelic Studies, (MAPS), and the co-founder of the Jewish Psychedelic Summit. Natalie joined MAPS in 2014, founding the Policy & Advocacy department, and serving as its director for 5 years. At MAPS, Natalie initiated and co-developed MAPS' Health Equity program, including MAPS' first MDMA Therapy Training for Communities of Color, and co-authored the first study interviewing Palestinians and Israelis who have shared ayahuasca ceremonies. Before joining MAPS, Natalie worked as a Policy Fellow at the Drug Policy Alliance, where she helped legalize medical cannabis in her home state of New York, and worked to end race-based marijuana arrests. Natalie was born and raised in New York City and currently lives in Los Angeles, CA. She received her B.A. in history from Yale College, and her master's of social work (M.S.W.) from Columbia University. 

Frequently Asked Questions

How long do I have access to the course?
How does lifetime access sound? After enrolling, you have unlimited access to this course for as long as you like - across any and all devices you own.
Does this course qualify me as a psychedelic therapist?
No. This course is primarily for educational purposes. Psychedelics Today does not train therapists to facilitate psychedelic-assisted psychotherapy. At this time, there are only a few organizations that can train therapists for LEGAL psychedelic-assisted psychotherapy research, such as MAPS. That said, there are legal options like ketamine and cannabis that are legal in many places for use in psychotherapy.
Will I receive a certificate?
Yes. You will receive a certificate of course completion upon finishing the course.
Who is this course for?
This course is primarily for clinicians, therapists, and coaches. Any professional who works with clients will also find this valuable. This class will provide you with a well-rounded foundation for addressing psychedelic-related topics including integration with clients. Graduate students enrolled in a psychology, counseling, or social work program may get a lot of value as well.
Are there Payment Plans Available?
Yes, you can choose a payment plan at checkout via Affirm or Afterpay.
How much is the Course?
The course is $918 USD plus tax. If you purchase before August 18th, you will receive $100 off.
Do you Offer Scholarships?
If you are seeking a scholarship for this class, please take a moment to fill out this application.




Disclaimer: This course in no way promotes, condones, or facilitates illegal activity. This course is strictly for educational purposes only. Please be aware that most psychedelic substances are illegal in many countries. By enrolling into this program, you are agreeing that Psychedelics Today takes no responsibilities for your actions.
This course does not provide credentials or training for therapists, coaches, and clinicians to provide psychedelic-assisted psychotherapy services. Largely these services are illegal.
---
Informed Consent

Please be aware that this course is for educational purposes only. This is not a substitute for traditional psychotherapy or medicine. This course is designed to provide education from our personal and professional experiences. If you are experiencing significant issues, please seek medical attention.

Limitations of course
The exercises in this course are oriented towards personal and spiritual development. The techniques or modalities are in no way a replacement for traditional therapy. Much of the information in this course could be applied to your on-going therapy, if you are currently utilizing mental health services.
We believe that providing education, peer-support, and harm reduction is important for this field.
Again, this course also does not train/certify therapists, clinicians, or coaches to provide/facilitate illegal activities.
---
By enrolling in this course, you are agreeing that you understand the purpose and limitations of this course.
Looking forward to taking this journey with you!


Check your inbox to confirm your subscription