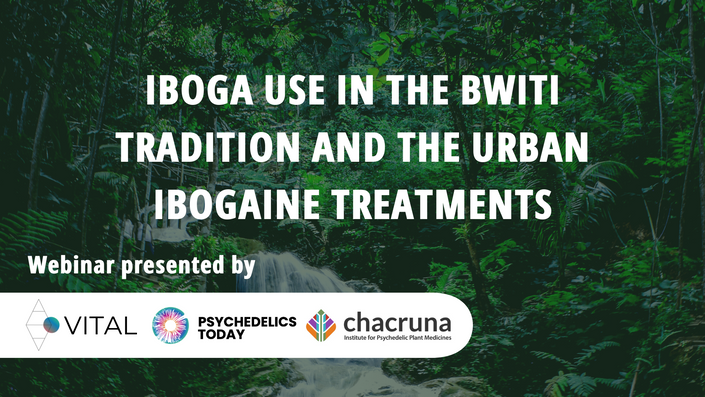 Iboga Use in the Bwiti tradition and Urban Ibogaine Treatments: An Overview
Vital Webinar Series

Psychedelics Today and Chacruna Institute for Psychedelic Plant Medicines Presents:
Format: Live Webinar with a replay
Date: Monday, June 27th
Time: 12:30 - 2:00pm ET
Price: $15
*The webinar replay will be uploaded after the webinar has aired.
About the webinar
This webinar will offer an overview of the contemporary use of iboga and ibogaine. Iboga and its derivatives are present in many ways around the globe: as a sacrament to visit the world of ancestors, as a powerful medicine to deal with drug addiction and depression, as a neurotrophic psychedelic. Iboga is a sacred plant used in the west-central region of Africa and is the central part of a diversity of cults under the same tradition: the Bwiti. As its use gradually expanded globally, multiple modalities of use have been developed. While this traditional use expanded as a symbol of resistance towards the colonial violence in Gabon, the use of its main alkaloid, ibogaine, has grown around the world since the 1960s as an underground medical treatment for addiction, both in the Global North and in countries like Brazil. This network of ibogaine treatments developed a completely different use in terms of dosage, setting, and preparation. Ibogaine also participated in the first wave of psychedelic therapy in the 1970s, also in different use and dosage. In the last decades, it brought hope to drug users longing for a cure for their affliction, and also fear around its risks, with reports of death during or after the treatment. Based on first-hand experience in the Bwiti iboga tradition, academic research in public health and work with more than one thousand ibogaine patients in Brazil, this class will offer a wide and in-depth understanding of the multiple contexts of this mysterious and powerful plant, as well as continuities and discontinuities between these different settings.
*Proceeds from this webinar will go to the Chacruna Institute of Psychedelic Plant Medicine and Psychedelics Today's Diversity and Inclusion Education fund.
*Vital Students - This webinar is included in the Vital program. A zoom link will be sent out.
About the Presenter: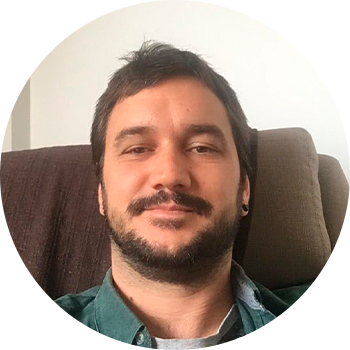 Bruno Ramos Gomes is a Brazilian psychologist, with Master's degree in Public Health at the School of Public Health-USP, and a PhD in Public Health at University of Campinas, Brazil. In his masters, he researched the use of ayahuasca in the recovery of homeless people and drug users. In his PhD, he did a 12 month qualitative follow-up of patients treating drug dependence and depression. He has been helping patients integrate ibogaine and ayahuasca in their therapeutic processes for the last 12 years. He is a member of the ICARO (Interdisciplinary Cooperation for Ayahuasca Research and Outreach)-UNICAMP and Chacruna's Ayahuasca Community Committee.
Frequently Asked Questions
When does the course start and finish?
This is a live webinar that will be presented on Monday, June 27th at 12:30 pm ET. A replay will be available after the webinar airs.
How long do I have access to the course?
How does lifetime access sound? After enrolling, you have unlimited access to this course for as long as you like - across any and all devices you own.